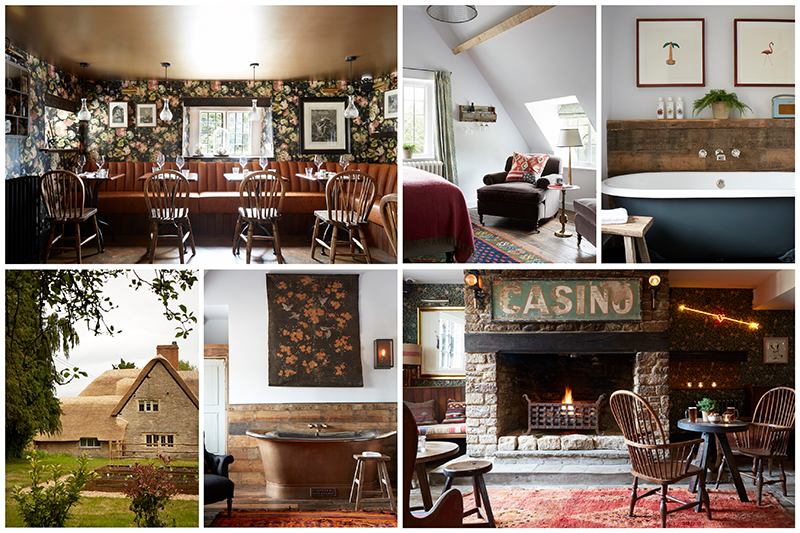 Is there on-site parking?
Yes we have an on-site car park.
What are the check-in and check-out times?
Check-in is from 3pm and check-out is at 11am on the morning of your departure. Should you wish for an earlier arrival or later check out please contact us and we will do our best to accommodate this. 
Can I book a specific room? 
Please note that we cannot guarantee specific rooms within a room type. However, we will always try our best to accommodate you if you have a preference.
Does the hotel operate a minimum stay? 
There is a two night minimum stay on Friday and Saturday nights only.
Is there a hairdryer in the room?
All of our rooms have hairdryers provided.
Are bathrobes provided?
All of our rooms have snuggly bathrobes provided. 
Do all rooms have ensuite bathrooms?
All of our rooms have ensuite bathrooms, all Farmhouse rooms also have a bathtub. 
Does the hotel offer allergy free bedding?
All of our rooms are made up with feather duvets and pillows as standard. Hypoallergenic bedding can be arranged upon request. 
Does the hotel have WiFi?
Complimentary WiFi is available throughout the hotel.
Is breakfast included?
If you book direct via phone, email or online via our website you will receive a complimentary breakfast. 
Is housekeeping included?
Daily housekeeping is included within the room rate. 
What time is breakfast served? 
Breakfast is served in our cosy restaurant between 7.30am – 9:30am on weekdays and from 8am – 10am at weekends. Please advise if you require an early breakfast when booking. Breakfast is a homely affair, with freshly squeezed juices, local coffee and toast served to the table, followed by an a la carte menu of country breakfast classics.  
How far is the hotel from the nearest train station? 
The hotel is approximately a 20 minute drive from Hanborough or Oxford train stations. If you would like to arrange for a taxi from the station please let us know. 
Are the pub and restaurant open 7 days a week and what are the opening hours?
The pub is open daily from 12pm, and the restaurant is open Monday – Saturday from 6pm. Our kitchen serving times are: Monday to Saturday 8am – 10am, 12pm – 3pm, 6pm – 9pm, and Sundays 8am – 10am, 12pm – 4pm, 6pm – 9pm. 
What are your recommendations of where to go, what to see? 
Visit our neighbourhood guide for our personal recommendations.
Are you pet friendly?
One of our Farmhouse Loft rooms, room 1, is pet friendly. Our pub also allows dogs. We provide dog treats and dog bowls, and charge £20 per dog, per night.
Accessibility
All of our bedrooms are located on the first floor and unfortunately we do not have a lift. The ground floor is wheelchair accessible. 
Is there someone available 24 hours a day?
A duty manager will be in the building 24 hours a day, available for any queries you may have.
Are you family friendly?
As we are a pub there may be times, especially at the weekends, where the ground floor may not be a suitable environment for young children. Please also note that rooms are located above the pub and restaurant, and there may occasionally be some noise disturbance as we are an old building.
Whats the soundproofing like?
The building is a 16th century farmhouse, that was later converted into a pub as the Mason family's gift to their butler. As much as we have tried to soundproof the rooms, there is still a bit of noise from room to room, and the windows are the original leaded windows with single pane glass. However, we are located in the middle of the Oxfordshire countryside, and the surrounding area is very peaceful and quiet.
What is your cancellation policy?
Please see the T&C's page on our website for details of our cancellation policy as well as our other booking terms.
On a final note…
We are not perfect and the building does have its quirks! Some may say that this is part of staying in an old and historic building… we certainly wouldn't swap it for the world! We are home grown in every way and always strive to ensure that our guests have a most enjoyable stay.